Previous Page
Regal Cypress Creek Station Stadium 16
6415 North Andrews Avenue, Fort Lauderdale, FL 33309
Movieline: 1-(844)-462-7342
Website: http://www.regalcinemas.com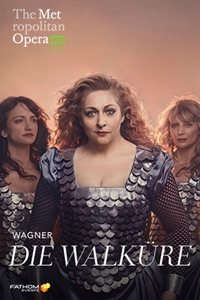 The Metropolitan Opera: Die Walküre Encore (NR)
Runtime: 5 hr. 20 mins.

An encore performance of Wagner's Die Walküre, will be shown in select cinemas nationwide on Wednesday, April 3. In what is expected to be a Wagnerian event for the ages, soprano Christine Goerke plays Brünnhilde, Wotan's willful warrior daughter, who loses her immortality in opera's most famous act of filial defiance. Tenor Stuart Skelton and soprano Eva-Maria Westbroek play the incestuous twins Siegmund and Sieglinde. Greer Grimsley sings Wotan. Philippe Jordan conducts.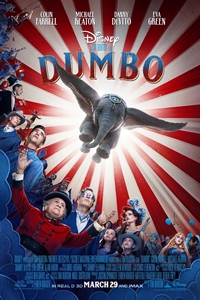 Dumbo (PG)
Cast: Colin Farrell, Michael Keaton
Runtime: 1 hr. 55 mins.

Circus owner Max Medici (Danny DeVito) enlists former star Holt Farrier (Colin Farrell) and his children Milly (Nico Parker) and Joe (Finley Hobbins) to care for a newborn elephant whose oversized ears make him a laughingstock in an already struggling circus. But when they discover that Dumbo can fly, the circus makes an incredible comeback, attracting persuasive entrepreneur V.A. Vandevere (Michael Keaton), who recruits the peculiar pachyderm for his newest, larger-than-life entertainment venture, Dreamland. Dumbo soars to new heights alongside a charming and spectacular aerial artist, Colette Marchant (Eva Green), until Holt learns that beneath its shiny veneer, Dreamland is full of dark secrets.
3D • CC • DV • No Passes • Stadium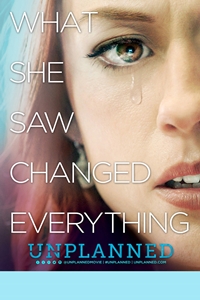 Unplanned (R)
Cast: Ashley Bratcher, Brooks Ryan
Runtime: 1 hr. 50 mins.

As one of the youngest Planned Parenthood clinic directors in the nation, Abby Johnson was involved in upwards of 22,000 abortions and counseled countless women on their reproductive choices. Her passion surrounding a woman's right to choose led her to become a spokesperson for Planned Parenthood, fighting to enact legislation for the cause she so deeply believed in. Until the day she saw something that changed everything.
2D • CC • DV • Stadium