Previous Page
O Cinema Wynwood
90 NW 29th Street, Miami, FL 33127
Movieline: 1-(305)-571-9970
Website: http://www.o-cinema.org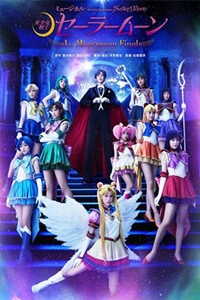 Pretty Guardian Sailor Moon: The Musical - Le Mouvement Final (NR)
Cast: Hotaru Nomoto, Yume Takeuchi
Runtime: 2 hr. 45 mins.

In "Pretty Guardian Sailor Moon: The Musical-Le Mouvement Final-," Usagi Tsukino says farewell to Mamoru Chiba as he is set to leave for school in America. As Usagi says goodbye, she faints, and a super idol group called the Three Lights appear to catch her fall. Meanwhile, new enemies - the "Shadow Galactica," are calling themselves Sailor Guardians and are aiming to steal Sailor Crystals! A mysterious young girl named Chibi-Chibi and a new group of Sailor Guardians, called the Sailor Starlights, also appear, but are they friend or foe? Can Sailor Moon and the Sailor Guardians stop the Shadow Galactica before it's too late?

Otherwise, in the name of the moon, "I'll punish you!"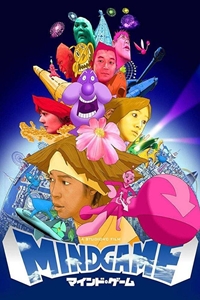 Mind Game (NR)
Cast: Koji Imada, Sayaka Maeda
Runtime: 1 hr. 43 mins.

Cult classic Mind Game is an explosion of unconstrained expression - gloriously colorful mages ricochet in rapid fire associations, like Masaaki Yuasa's brain splattered onto the screen in all its goopy glory. Audiences will begin to grasp what they are in for early on as loser Nishi, too wimpy to try to save his childhood sweetheart from gangsters, is shot in the butt by a soccer-playing psychopath, projecting Nishi into the afterlife. In this limbo, God - shown as a series of rapidly changing characters - tells him to walk toward the light. But Nishi runs like hell in the other direction and returns to Earth a changed man, driven to live each moment to the fullest.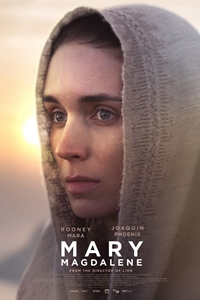 Mary Magdalene ()
Cast: Rooney Mara, Joaquin Phoenix
Runtime: 2 hr. 0 mins.

MARY MAGDALENE is an authentic and humanistic portrait of one of the most enigmatic and misunderstood spiritual figures in history. The biblical biopic tells the story of Mary (Rooney Mara), a young woman in search of a new way of living. Constricted by the hierarchies of the day, Mary defies her traditional family to join a new social movement led by the charismatic Jesus of Nazareth (Joaquin Phoenix). She soon finds a place for herself within the movement and at the heart of a journey that will lead to Jerusalem.