Previous Page
Regal South Beach Stadium 18
1120 Lincoln Road, Miami Beach, FL 33139
Movieline: 1-(844)-462-7342
Website: http://www.regalcinemas.com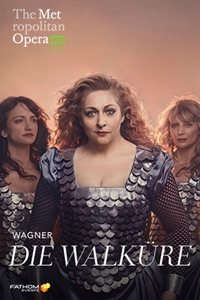 The Metropolitan Opera: Die Walküre Encore (NR)
Runtime: 5 hr. 20 mins.

An encore performance of Wagner's Die Walküre, will be shown in select cinemas nationwide on Wednesday, April 3. In what is expected to be a Wagnerian event for the ages, soprano Christine Goerke plays Brünnhilde, Wotan's willful warrior daughter, who loses her immortality in opera's most famous act of filial defiance. Tenor Stuart Skelton and soprano Eva-Maria Westbroek play the incestuous twins Siegmund and Sieglinde. Greer Grimsley sings Wotan. Philippe Jordan conducts.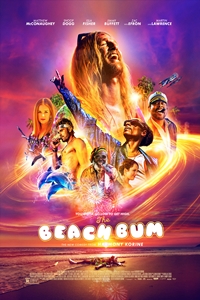 The Beach Bum (R)
Cast: Matthew McConaughey, Isla Fisher
Runtime: 1 hr. 35 mins.

THE BEACH BUM follows the hilarious misadventures of Moondog (Matthew McConaughey), a rebellious rogue who always lives life by his own rules. Co-starring Snoop Dog, Zac Efron, and Isla Fisher, THE BEACH BUM is a refreshingly original and subversive new comedy from director Harmony Korine (KIDS, SPRING BREAKERS).
2D • CC • DV • Reserved-Selected • Stadium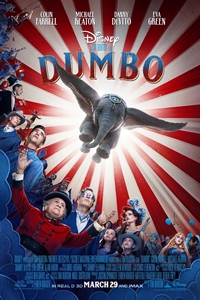 Dumbo (PG)
Cast: Colin Farrell, Michael Keaton
Runtime: 1 hr. 55 mins.

Circus owner Max Medici (Danny DeVito) enlists former star Holt Farrier (Colin Farrell) and his children Milly (Nico Parker) and Joe (Finley Hobbins) to care for a newborn elephant whose oversized ears make him a laughingstock in an already struggling circus. But when they discover that Dumbo can fly, the circus makes an incredible comeback, attracting persuasive entrepreneur V.A. Vandevere (Michael Keaton), who recruits the peculiar pachyderm for his newest, larger-than-life entertainment venture, Dreamland. Dumbo soars to new heights alongside a charming and spectacular aerial artist, Colette Marchant (Eva Green), until Holt learns that beneath its shiny veneer, Dreamland is full of dark secrets.
3D • CC • DV • No Passes • Reserved-Selected • Stadium
2D • CC • DV • IMAX • No Passes • Reserved-Selected • Stadium