Previous Page
Tower Theater - Miami Dade College
1508 SW 8th Street, Miami, FL 33135
Movieline: 1-(305)-643-8706
Website: http://www.towertheatermiami.com/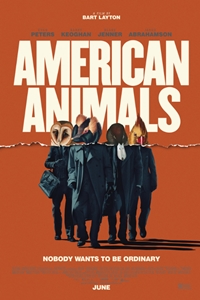 American Animals (R)
Cast: Evan Peters, Barry Keoghan
Runtime: 1 hr. 57 mins.

The extraordinary and thrilling true story of four friends (Evan Peters, Barry Keoghan, Blake Jenner, and Jared Abrahamson) living an ordinary existence who brazenly attempt to execute one of the most audacious art heists in US history. But not everything is as it seems, and as the daring theft unfolds through each of their perspectives, each of them start to question whether their attempts to inject excitement and purpose into their lives is simply a misguided attempt at achieving the American Dream.
2:20 PM
,
4:25 PM
,
6:50 PM
,
9:10 PM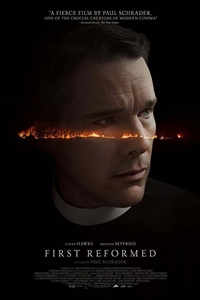 First Reformed (R)
Cast: Ethan Hawke, Amanda Seyfried
Runtime: 1 hr. 53 mins.

Reverend Ernst Toller is a solitary, middle-aged parish pastor at a small Dutch Reform church in upstate New York on the cusp of celebrating its 250th anniversary. Once a stop on the Underground Railroad, the church is now a tourist attraction catering to a dwindling congregation, eclipsed by its nearby parent church, Abundant Life, with its state-of-the-art facilities and 5,000-strong flock. When a pregnant parishioner asks Reverend Toller to counsel her husband, a radical environmentalist, the clergyman finds himself plunged into his own tormented past, and equally despairing future, until he finds redemption in an act of grandiose violence.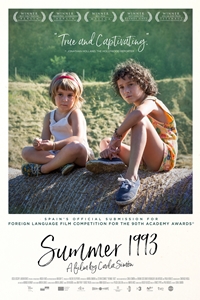 Summer 1993 (Verano 1993) (NR)
Cast: Laia Artigas, Paula Blanco
Runtime: 1 hr. 37 mins.

In Carla Simón's touching autobiographical film, six-year-old Frida looks on in silence as the last objects from her recently deceased mother's apartment in Barcelona are placed in boxes. Although her aunt, uncle, and younger cousin Anna welcome her with open arms, it's only very slowly that Frida begins to get used to her new home in the countryside. Punctuated by moments of youthful exuberance and mature ruminations, this coming of age drama, set amongst summery hues, is an extraordinarily moving snapshot of being a child in an adult world, anchored by flawless performances by its two young stars.
2:20 PM
,
7:05 PM
,
9:15 PM