Previous Page
Living Room Theatres FAU
777 Glades Road, Boca Raton, FL 33431
Movieline: 1-(561)-297-3000
Website: https://fau.livingroomtheaters.com/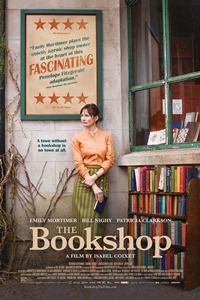 The Bookshop (PG)
Cast: Emily Mortimer, Bill Nighy
Runtime: 1 hr. 53 mins.

England, 1959. Free-spirited widow Florence Green risks everything to open a bookshop in a conservative East Anglian coastal town. While bringing about a surprising cultural awakening through works by Ray Bradbury and Nabokov, she earns the polite but ruthless opposition of a local grand dame and the support and affection of a reclusive book loving widower. As Florence's obstacles amass and bear suspicious signs of a local power struggle, she is forced to ask: is there a place for a bookshop in a town that may not want one? Based on Penelope Fitzgerald's acclaimed novel and directed by Isabel Coixet, The Bookshop is an elegant yet incisive rendering of personal resolve, tested in the battle for the soul of a community.
12:15 PM
,
2:30 PM
,
5:00 PM
,
7:15 PM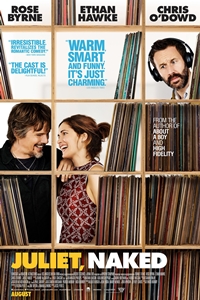 Juliet, Naked (R)
Cast: Rose Byrne, Ethan Hawke
Runtime: 1 hr. 45 mins.

Annie is stuck in a long-term relationship with Duncan - an obsessive fan of obscure rocker Tucker Crowe. Duncan is far more devoted to his music idol than to Annie. When the acoustic demo of Tucker's hit record from 25 years ago surfaces, it leads to a life-changing encounter between Annie and the elusive rocker himself.
12:30 PM
,
2:45 PM
,
5:15 PM
,
7:30 PM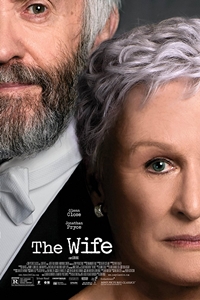 The Wife (R)
Cast: Glenn Close, Jonathan Pryce
Runtime: 1 hr. 40 mins.

After nearly forty years of marriage, JOAN and JOE CASTLEMAN (Glenn Close and Jonathan Pryce) are complements. Where Joe is casual, Joan is elegant. Where Joe is vain, Joan is self-effacing. And where Joe enjoys his very public role as Great American Novelist, Joan pours her considerable intellect, grace, charm, and diplomacy into the private role of Great Man's Wife. Joe is about to be awarded the Nobel Prize for his acclaimed and prolific body of work. Joe's literary star has blazed since he and Joan first met in the late 1950. THE WIFE interweaves the story of the couple's youthful passion and ambition with a portrait of a marriage, thirty-plus years later - a lifetime's shared compromises, secrets, betrayals, and mutual love.
12:45 PM
,
3:00 PM
,
5:30 PM
,
7:45 PM